Careers @ ExcelGlobalPartners
Craving something new and more dynamic? Are you an experienced professional looking for an exciting opportunity with a growing firm? Look no further. Excel Global Partners (EGP) is looking for highly experienced professionals that are passionate about setting a new standard for excellence.
Excel Global Partners:
Our team consists of consultants with Corporate and Consulting backgrounds ranging from Business Analysts and Controllers to Project Managers and IT Systems Specialists.  At EGP, we believe in the power of teamwork, hard work, accountability, intellectual rigor, exceptional client service, and integrity.  We offer premier consulting solutions for a wide array of companies across multiple industries.  EGP has been recognized as a truly unique and exciting place to work and grow—just ask our employees! You will be given the opportunity to perform in a true team atmosphere while pursuing opportunities that will enhance your skill set and grow with the firm.  Become a part of a growing organization where your contributions are rewarded and valued.
Please visit our website at www.ExcelGlobalPartners.com for more details about our practice areas.
Position Overview:
Consultants work within an engagement team and are not responsible for project management. Key responsibilities will include identifying business requirements, requirements management, functional design, prototyping, process design (including scenario design, flow mapping), testing, training, defining support procedures, and supporting implementations.
Responsibilities Include:
Primary responsibility for CPM software by providing expertise in the design, development, and configuration of application build
Understand source data mapping between applications
Knowledge of accounting monthly close operations and/or budget operations
Documentation of CPM processes and instructions for users
Follow Change Management control procedures when implementing changes
Work on special projects as assigned by Director of CPM Solutions
Support the Company's mission, values, and goals in performance of daily activities
Qualifications:
1+ years relevant experience implementing one or more CPM/EPM technologies (OneStream, Oracle Hyperion Planning, HFM, PBCS/ePBCS, etc.)
Proficient skills in MS Excel
BS in Accounting, IT, Finance or relevant field
Desired skills:
Functional knowledge around financial systems and processes
Proven skills as a team member, team lead, or project manager on at least one full life cycle implementation
A proven resource in defining systems strategy, developing systems requirements, designing and prototyping, testing, training, defining support procedures, and implementing practical business solutions under multiple deadlines
Ability to work independently, manage small engagements or parts of large engagements
Interest in gaining exposure across multiple industries
Adept at implementing technology-enabled business solutions for clients as part of a highly talented team
Strong oral and written communication skills, including presentation skills (MS Visio, MS PowerPoint, MS Word, MS Excel, MS Outlook)
Strong problem solving and troubleshooting skills with the ability to exercise mature judgment
Ability to collaborate with clients
Self-starter and highly motivated, thrive on challenges and proven ability to succeed in dynamic environments
Excel Global Partners offers equal employment opportunities to all applicants for employment and all employees regardless of race, age, religion, sexual orientation, gender expression, color, physical handicap, veteran status, creed, or any other status protected by applicable law.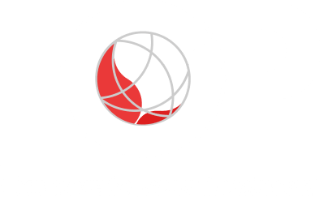 CPM Solutions
Management Consulting
EPM/CPM Implementation
EPM/CPM Training
Executive Coaching
Corporate Strategy
hello@ExcelGlobalPartners.com
(+1) 512 501 1155
© 2021 Excel Global Partners. All Rights Reserved.