Position Overview:
Consultants work within an engagement team and are not responsible for project management. Key responsibilities will include identifying business requirements, requirements management, functional design, prototyping, process design (including scenario design, flow mapping), testing, training, defining support procedures, and supporting implementations.
Responsibilities Include:
Primary responsibility for CPM software by providing expertise in the design, development, and configuration of application build
Understand source data mapping between applications
Knowledge of accounting monthly close operations and/or budget operations
Documentation of CPM processes and instructions for users
Follow Change Management control procedures when implementing changes
Work on special projects as assigned by Director of CPM Solutions
Support the Company's mission, values, and goals in performance of daily activities
Qualifications:
1+ years relevant experience implementing one or more CPM/EPM technologies (OneStream, Oracle Hyperion Planning, HFM, PBCS/ePBCS, etc.)
Proficient skills in MS Excel
BS in Accounting, IT, Finance or relevant field
Desired skills:
Functional knowledge around financial systems and processes
Proven skills as a team member, team lead, or project manager on at least one full life cycle implementation
A proven resource in defining systems strategy, developing systems requirements, designing and prototyping, testing, training, defining support procedures, and implementing practical business solutions under multiple deadlines
Ability to work independently, manage small engagements or parts of large engagements
Interest in gaining exposure across multiple industries
Adept at implementing technology-enabled business solutions for clients as part of a highly talented team
Strong oral and written communication skills, including presentation skills (MS Visio, MS PowerPoint, MS Word, MS Excel, MS Outlook)
Strong problem solving and troubleshooting skills with the ability to exercise mature judgment
Ability to collaborate with clients
Self-starter and highly motivated, thrive on challenges and proven ability to succeed in dynamic environments
Location: PH-Based, Remote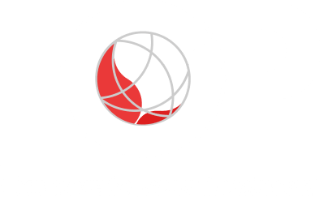 CPM Solutions
Management Consulting
EPM/CPM Implementation
EPM/CPM Training
Executive Coaching
Corporate Strategy
hello@ExcelGlobalPartners.com
(+1) 512 501 1155
© 2022 Excel Global Partners. All Rights Reserved.