Position Overview:
The Data Architect will work with our project team members to deliver client solutions utilizing the OneStream platform and MarketPlace solutions. The successful candidate must demonstrate a proven implementation background and willingness to provide best in class application support for Excel Global Partners clients.
Responsibilities Include:
Create/modify application objects such as business rules, workflow profiles, transformation rules, views, etc.
Integrate data from source systems to target systems
Understand source data mapping between applications
Engineer new features and work arounds on top of existing solutions using the OneStream XF Platform
Troubleshoot and problem solve user issues
Metadata updates
Security requests
Research product issues and act as a liaison with OneStream for bug fixes
Work with the project team to facilitate knowledge transfer and ownership of each client's solution
Follow industry standards for application development, production releases and data integrity
Participate in UAT and go-live support where applicable
Establish yourself as a subject matter expert for product and solution specific issues and questions
Knowledge of accounting monthly close operations and/or budget operations.
Documentation of CPM processes and instructions for users
Follow Change Management control procedures when implementing changes
Work on special projects as assigned by Director of CPM Solutions
Support the Company's mission, values and goals in performance of daily activities
Qualifications:
Four-year college degree in fields such as Computer Sciences / Information Technology, Mathematics, CIS, Accounting/Finance or equivalent work experience.
Strong VB.net and SQL skills required, business knowledge, analytical skills, and data integration knowledge between systems.
Desired skills:
Prior or current experience with CPM/EPM solutions, including OneStream XF, SAP BPC, SAP BOFC (Cartesis), HFM (Hyperion Financial Management), FDM (Financial Data Quality Management) or UpStream, Hyperion Planning, Hyperion Essbase, IBM Cognos, or other CPM/EPM solutions is a plus but not required.
Working knowledge of consolidation, Financial Reporting, and Financial Planning & Budgeting processes
A background working in systems administration or similar consulting discipline
Experience implementing Performance Management solutions preferred but not required
An advanced degree is preferred
Strong functional knowledge around financial systems and processes
Proven skills as a team member, team lead or project manager on at least one full life cycle implementation
A proven resource in defining systems strategy, developing systems requirements, designing and prototyping, testing, training, defining support procedures, and implementing practical business solutions under multiple deadlines
Ability to work independently, manage small engagements or parts of large engagements
Committed to gaining exposure to multiple industries
Adept at implementing technology-enabled business solutions for clients as part of a high-talent team
Strong oral and written communication skills, including presentation skills (MS Visio, MS PowerPoint)
Strong problem solving and troubleshooting skills with the ability to exercise mature judgment
Ability to collaborate with clients
Self-starter and highly motivated, thrive on challenges and proven ability to succeed in dynamic environments
Details:
Location: PH-Based, Remote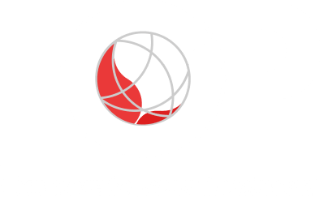 CPM Solutions
Management Consulting
EPM/CPM Implementation
EPM/CPM Training
Executive Coaching
Corporate Strategy
hello@ExcelGlobalPartners.com
(+1) 512 501 1155
© 2022 Excel Global Partners. All Rights Reserved.